Any kind of damage on your roof or in your attic SHOULDN'T be ignored,
Those minor damages could grow into bigger and more expensive problems if ignored or untreated.
It's important to seek the BEST roofing companies if you need roof replacement ASAP! You wouldn't want to stay unprotected from heavy rainfall or storms, don't you?
All kinds of roofing services like roof replacement, repairs, tasks, and installations MUST be performed only by professionals.
So here's a list of the best roofing companies you can depend on to assist you!
Top 31 Roofing Companies in San Antonio, TX
These are the top roofing companies based in San Antonio, TX!
1 – Stephens Roofing and Remodeling

Source: stephensroofing.net
Stephens professional roofing company is the best for roofing repairs in San Antonio, TX.
The services they offer are:
Residential and commercial roofing
Metal roofs roof repairs and maintenance
Carports custom window replacement
Gutter installation
Asphalt shingles and Patio covers
Trusting Stephens roofing services is the right thing to do when you experience roof damage!
You'll get the service you deserve, which means good quality craft and repair with ZERO hassle.
Their services deliver AFFORDABLE roofing solutions that last for a long period for residential and commercial roofing.
They also ensure that it will protect houses and buildings and spare them on energy fees.
Experience these benefits now and contact Stephens Roofing and Remodeling company!
2 – Beldon Roofing Company
Source: beldon.com
Beldon Roofing is the best for commercial roofing in San Antonio, TX! They also accommodate residential and commercial roofing repair,
Roof replacement, coating, waterproofing windows, sidings, and doors.
Why Beldon? Beldon is a famous establishment that has given service to many highly satisfied customers in San Antonio, TX.
They have unbeatable products and first-class services, which means they can best work on your commercial and residential roofing system.
Aside from conducting general roofing work, including repairs, waterproofing, and replacements, they come with great choices for windows, siding work, and doors!
3 – Referred Contracting Group LLC
Source: referred-contracting-group-llc-business.site
Looking for roofing services made for premier residential and commercial roofing contractors? This is the one for you!
Whether your residential roofs need:
New roof installation
Fences
Decks
Concrete
New construction
New additions
Standalone structures
RCC is the roofing contractor in San Antonio, TX, to fix and provide your roofing needs! RCC has connected with a wide variety of professionals in the construction industry.
You get a 2-in-1! Both the best quality and craftsmanship you can imagine. All of which are licensed and insured too.
With a wide range of roofing repairs and services, they will meet the needs of your roofing project and bring it back to life.
You'll get a brand new roof that's both durable and cost-effective! Where else would you go?
4 – Roof Fix

Source: rooffixsa.com
Roof fix is one of the best roofing companies you can count on to deliver exceptional services to commercial clients in San Antonio, TX.
This roofing company utilizes traditional roofing services that include cleaning and tune-ups.
They also give their San Antonio, TX, residential and commercial clients the benefit of lowering their electricity bills by providing renewable energy resources.
They specialize in solar panel roof installation, roof repairs, maintenance, and inspections. There wouldn't be single damage unchecked and fixed!
Duane Charping, the owner, has 30 years of experience in the home-improvement industry and is a third-generation home builder and remodeler.
5 – Transcendent Roofing
Source: transcendentroofingsa.com
Watch out for the team of Transcendent Roofing of San Antonio, TX!
Whether you have a residential or commercial property, the Transcendent roofing team is always ready to offer award-winning services!
Live like a celebrity and choose from composite shingles, slate, tile, clay, metal, and other popular roofing types.
Have a team of trained local professionals works on your new roof with great value and quality service!
There's more to look forward to. Transcendent roofing also offers competitive pricing and ensures high customer satisfaction;
They only use high-quality roofing material for their repairs and roof installations to ensure long-lasting roofs in San Antonio, TX.
6 – Roland's Roofing Co. Inc.
Source: rolandsroofing.com
Roland's Roofing in San Antonio, TX, brings the life of all roofs back with extensive roofing services. Roland's Roofing has been in the roofing business since the 1970s.
Since the 1970s, they have been using their expertise, knowledge, and roofing skills to perform:
Roof installation
Inspection
Roof repair
Roof maintenance
Over several decades, they have molded their home improvements that involved chimney repairs, exterior painting, paving, and siding to perfection.
7 – Santex Roofing
Source: santexroofing.com
In Santex Roofing San Antonio, TX, you can trust the outstanding quality craftsmanship in their company culture and exceptional customer services.
Santex Roofing can get you what you pay for. Aside from the reasonable price, this family business only utilizes Owens Corning and GAF roofing materials.
They ensure that your existing roof or a new roof, whether residential or commercial, will be on top of the line!
You can also trust that they know their physics and give you a safe and secure roof once you are available.
Residential clients can choose from asphalt shingles, modified bitumen, and metal for a roof replacement. If your roof is damaged by:
Wind
Trees
Heavy rainfall
Storm
Santex Roofing San Antonio, TX, can fix it for you! Commercial clients are given hot tar and modified bitumen roofing.
Lower electricity bills and UV protection from the sun? Yes, please!
8 – Norwest Roofing Services
Source: norwestroofing.com
The Norwest Roofing company has been giving residential and commercial roof repair solutions for more than 25 years in San Antonio, TX
If you are looking for a full-service roofing company that can offer:
Roofing for industrial, multifamily, and offices
Roof repair/ Roofing repair
Residential roof maintenance
Roofing installation
Roof replacements
Then, Norwest Roofing company in San Antonio, TX, is the man of the job! They only give effective and efficient roof repair and roofing installations.
Its team works with a wide range of high-quality materials, including asphalt shingles, tile roofs, and metal, to add to low roof systems.
Plus, their services are both reliable and affordable! With their preventive maintenance projects that include inspections and roof repairs, What more can you ask for?
9 – ARP Roofing & Remodeling
Source: arproofing.com
APR Roofing, San Antonio, TX, is a full-service general roofing contractor. They specialize in residential roofing services and offer damage assessment, remodeling, and home improvement.
Other than that, they also provide roofing installation, roof repair, and roof replacement. But what do people love about their services?
ARP Roofing, San Antonio, TX, carries a $2,000,000 general liability insurance policy that protects its clients.
Some advantages and assurances are accessible from ARP Roofing, such as:
A free estimate from a home inspection
100% financing for services that cost up to $50,000 (Can be approved for this within minutes! Of course, with an approved line of credit)
Short and long-term payment options to choose from
With ARP Roofing, you are highly taken care of!
10 – Sanchez Metal Roofing
Source: sanchezmetalroofing.com
Living under metal roofs in San Antonio, TX? Sanchez Metal Roofing only offers the best services for metal roofs.
Sanchez Metal Roofing delivers professional and affordable roof installation around San Antonio, TX.
Clients can customize their roof installation with various colors and designs.
Their team is packed with professional roofers that can withstand all roofs from sheds, carports, shingles, and hobby buildings.
So make sure to reach out to them if you need metal roof SOS!
11 – Integrity Roofing Services
Source: integrityrc.com
What's better than good-quality service served with high integrity? NONE!
Integrity Roofing in San Antonio, TX, has it all for you but even better! Their services range from:
Residential Roofing
Commercial Roofing
Home siding
Roof repair
Remodel
Integrity Roofing can replace a metal roof after getting your call immediately! They will schedule it ASAP and have your metal roof fixed.
What's also commendable about Integrity Roofing is that their roofing professionals keep you posted about their service schedule so you won't have to worry or stress.
They also offer free estimates for their commercial roofing services! So if a storm damaged your metal roofs, give them a call, and they will holler!
12 – AR General Contracting
Source: argctexas.com
AR General Contracting of San Antonio, TX, has the commercial services you are looking for.
AR General Contracting delivers comprehensive roofing services to their residential and commercial clients.
Their branch located in San Antonio, TX, has a broad range of materials to comply with the needs of what needs to be done, whether it's:
Roof maintenance
Roof replacement
Roof leak repair/ Roof repair
Metal roofing
AR General Contracting of San Antonio, TX, utilizes metal, composite shingles, tile, and membrane roofing systems. It can cater to clients both with metal roofs and tile roofs.
Its installation and roof repair resources include downspouts, insulation, gutters, and skylights. Pretty packed, right?
Lastly, they offer new construction, renovation, and remodeling services for clients that need water, fire, and wind damage restoration.
13 – Elite Roofing Solutions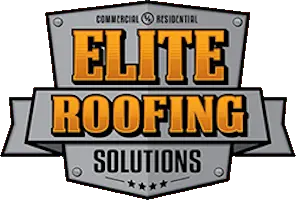 Source: eliteroofingsolutions.com
Elite Roofing Solutions provides the solutions to your damaged or old-looking roof.
They offer residential and commercial roof repair and installation choices that are highly recommendable when your roof needs fixing!
The Elite Roofing Solutions' professional roofers conduct an assessment to determine the extent of the damage before taking any action.
The team also works with materials of:
Clay
Cement tile
Metal
Asphalt shingle
Low-slope systems
Elite Roofing Solutions has a master elite certification with GAF and preferred contracting status with Carlisle Syntec Systems!
The preferred contracting status with GAF grants its clients warranties that last up to 50 years.
14 – Excel Roofing and Contracting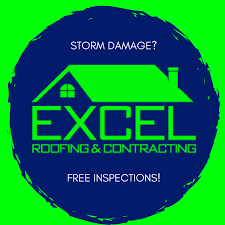 Source: sanantoniotxroof.repair
Excel is not a roofing company but a firm that serves the customers of San Antonio, TX, and its nearby locations.
Excel executes roof repairs and roofing system installations for commercial and residential properties.
Excel conducts numerous inspections and works with industry-standard materials for storm-damaged roof replacement and custom roofing operations.
Excel also provides roof repair and holds recognition as an Owen Corning platinum preferred roofing contractor.
You can trust your roof with Excel in San Antonio, TX, serving the community for over a decade!
15 – Rio Blanco Roofing and Restoration
Source: rioblancoroofing.com
Rio Blanco Roofing and Restoration of San Antonio, TX, offers home and commercial roofing services.
Rio Blanco Roofing and Restoration owners have a wide range of remodeling and building experience over the last 35 years as general contractors, roofing specialists and home builders.
Their expertise and knowledge put Rio Blanco's roofing services on another level in San Antonio, TX, while they cater roofing services for commercial and residential projects, gutter services, and sidings.
Rio Blanco Roofing and Restoration of San Antonio, TX, would guide their clients into a one-stop-shop option if they want their new sidings to match their new roof.
Rio Blanco also offers customizable options to clients to have the roofing and siding of their dreams!
16 – Bondoc Roofing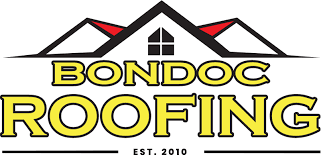 Source: bondocroofing.com
The family-owned business, Bondoc Roofing in San Antonio, TX, began its operation in the early 2000s.
They officially started in 2010, with all of their work being licensed, insured, and under warranty.
For all homeowners in San Antonio, TX, Bondoc Roofing delivers the following services:
Roof leak repair
Roof inspection
Roof maintenance
Metal roofing
Residential roofing
Commercial roofing
The services from Bondoc Roofing in San Antonio, TX, have a premium feature that other roofing companies do not have!
Bondoc Roofing has an Overhead Care Club (OCC) membership wherein it gives its clients:
Priority Scheduling
Priority Routine for gutter and roof debris cleaning services
Annual 17-point roof inspection
Special pricing on roof repairs
And get this, aside from their default operating hours, they hold 24/7, always ready emergency services if you need someone to do roof replace at short notice!
San Antonio, TX's Bondoc Roofing is also certified with GAF and is supplied with superior roofing materials and installation from roof experts.
Do not attempt to have your husband, uncle, or even grandfather repair the roof; Bondoc Roofing is just a call away!
17 – Presidio Roofing
Source: presidioroof.com
Presidio Roofing is your ultimate one-stop-shop for all your roofing wants and needs!
Presidio Roofing of San Antonio, TX, is not your regular roofing company. It's both a business and a residential roofing company that caters to a full range of services.
You wouldn't dare resort to different roofing contractors because Presidio Roofing supports a huge home restoration and building sibling company called Presidio Home and Restoration.
Presidio Roofing is also:
A US-certified federal contractor
Has worked on many disaster response contracts with FEMA and the US Army Corps of Engineers
They are BBB accredited and a member of the Roofing Contractors Association! Come on, with all those titles? Their work must be that exceptional!
They can fix roofs damaged by any sort of extreme weather condition. Whether it's rain, storm, wind, or hail, they're up for it!
Presidio Roofing will ensure that your homes and buildings will be strong, sturdy, and more beautiful in such a short period!
18 – Roofing Services Now
Source: roofingservicesnow.com
Roofing Services Now in San Antonio, the top-known roofing company with unbeatable services!
RSN is now offering three out of this world San Antonio roofing promotions that not even an insurance company can secure for you:
FREE Shingle Upgrade – They will upgrade your entire roof shingle to shingles of higher quality
FREE Attic Ventilation Upgrade – They will ask you to choose from ridge vents, solar fans, and other kinds of attic ventilation enhancement to boost your attic, making it cooler and energy efficient
One hundred feet of FREE Seamless Gutters – Customized fabricated gutters for your house, and you get to choose any color you want up to 100 feet!
Now, who can honestly decline those promos? We're pretty sure you won't doubt 45 years of experience either!
RSN offers residential roof services and repairs in San Antonio, and to locations near it, they have been highly rated ever since they operated in 2016.
RSN's team has more than 30 devoted and hardworking staff that can give homeowners:
Roof repairing
Roof maintenance
Roof replacements
Roof tune-ups
And make sure that your roofs are revived from all sorts of damage! No need to rely on your insurance company!
You can also pay ASAP, make installments or monthly payments even if they began repairing your roof already!
19 – Texas Family Roofing and Construction
Source: texasfamilyroofing.com
Rumor has it that no one does the job better than Texas Family Roofing and Construction in San Antonio, TX!
They will provide roofing and construction services to customers all over San Antonio and its neighboring areas.
Texas Family Roofing specializes in general roofing work but is also up for challenges regarding sidings, windows, and other construction projects.
You can relax knowing that your house is in good hands, whether for window repair or roof replacement!
20 – APEX Roofing & Construction San Antonio
Source: apexroofingsa.com
Consider APEX one of the top roofing contractors in San Antonio. They are reliable and timely and can provide their clients with efficient solutions.
All your upcoming repair projects will be supervised and care for your roof problems.
APEX is known for its integrity, excellent services, and quick response! You will not regret reaching out to them,
You will be highly satisfied with their job results, just like all their customers.
21 – M & M Roofing, Siding, and Windows
Source: mmroofingsidingsanantonio.com
M and M Roofing, San Antonio, proudly serves houses and earns its name when offering trustworthy and reliable roof installation and replacement services.
Their branch in San Antonio has a collection of professional contractors devoted to making any home the best.
Before implementing any courses of action, the M and M Roofing service professionals will be in touch with you first, meet up, and discuss what your house needs.
Their GAF Master Elite contractors can easily replace and install any kind of roofing system, including the popular ones! You can even have a tile roof installed!
The M and M Roofing team of San Antonio can also handle composition roofing, shingles, energy-efficient roofs, and premium materials.
It does not end there! Exterior painting, siding repairs, window replacements, and more are accessible to clients!
22 – Premier Roofing and Contracting

Source: premierroofingandcontracting.com
Premier is the number one roofing contractor in San Antonio, TX. It offers a broad range of roof repair and replacement options for residential and commercial properties.
They know that our homes, including our roofs, are all huge investments, that is why they only use the highest-quality roofing materials from industry-leading manufacturers.
With top-notch customer service, Premier Roofing and Contracting ensures that they want what's best for you and your home.
The moment you start to notice signs of damage or weakening and get the urge to need roof repair, then Premier is your San Antonio expert!
23 – Reliant Roofing
Source: reliantroofingtx.com
The game's name is reliable; which roofing company can you rely on in San Antonio? None other than Reliant Roofing!
All the best roofing companies have a wide range of roofing solutions, but Reliant Roofing stands out with its certified team.
Reliant Roofing's certified team handles asphalt shingle, metal roofing materials, modified bitumen, and tile.
While they're filled with all of these options, they assist their clients in choosing colors and textures that would match the architectural style of their houses!
Reliant Roofing performs inspections in all of the home's structures and will leave NO CRUMBS behind.
This is to determine where the leak is coming from and look into the extent of the damage.
Reliant Roofing of San Antonio installs and repairs new systems based on what they find, providing skylights, gutters, and vents.
24 – Holden Roofing San Antonio
Source: holdenroofing.com
Annually, more than 2,000 customers choose and trust Holden Roofing San Antonio.
For more than 50 years and counting, Holden Roofing San Antonio showed consistency in its quality workmanship.
Holden Roofing San Antonio always finishes their projects with great excellence. From small repairs to complete roof replacements.
They have never experienced trouble with working with both commercial and residential customers.
It's truly a hassle-free job, especially with their diverse range of materials and services. There's no impossible roof in San Antonio!
25 – Independence Roofing San Antonio
Source: independenceroofingsa.com
Independence Roofing San Antonio is going to be the hero of your household! How? It offers emergency roof repairs and same-day roof inspections to its clients!
Independence Roofing is a licensed roofing contractor that serves the best homeowners and businesses in San Antonio, TX.
This roofing contractor extends its services to:
Roof replacements
Metal roofing
Hail damage restoration
With over two decades of experience in the roofing industry, Independence Roofing San Antonio has become THE expert for single and two-story houses.
Not only that, but they also attained expertise in enterprise buildings and wooden shingles. Go ahead and give them a ring!
26 – Heartland Roofing and Construction
Source: heartlandroofingandconstruction.com
It's important to depend on someone that's just a call away and will come to you immediately.
With Heartland Roofing and Construction, no matter where you are in San Antonio, TX, they will come to you quickly!
Heartland Roofing offers durable repair and installation solutions. With emergency repair services, you can have them come over from the moment your roof fell apart!
Their certified team in San Antonio is supplied with a diverse range of materials like:
Tile
Slate
Shingles
Metal
These San Antonio roofing contractors also work with flat and low-slope roof applications.
Heartland Roofing San Antonio provides the required single-ply materials like TPO or modified bitumen.
You can trust their reliable assistance knowing that they also offer preventative exterior and interior maintenance services!
27 – LoneStar Exteriors
Source: lonestarexteriorstx.com
If you are looking for complete home remodeling services and roofing solutions in San Antonio, LoneStar Exteriors is your guy!
LoneStar Exteriors of San Antonio is filled with bonded, insured, and licensed repair technicians who use various materials.
The team creates an assessment to determine the extent of the damage before recommending the most effective plan for your house.
The team tears out and replaces the damaged bits and pieces with new substitutes and underlayment.
If you're feeling frisky, you can also have them remodel your entire bathroom, door, and windows!
28 – Great Built Roofing & Construction
Source: sanantonioroofingrepair.com
What makes a company outstanding from the rest of its competitors? When they are devoted to their job and giving their customers the best!
Great Built Roofing dedicates itself like no other, providing the most efficient roofing solutions and services to many residents all around San Antonio!
They are dedicated to providing only the best courses of action for roofing repair, roofing replacement, and installation.
Great Built Roofing has affordable and durable roofing solutions for residents, and they are reassured that the result will be long-lasting!
Construction is also a part of what they offer to the table, whether it's gutters installation, home enhancement, installation of metals, shingles, and more!
29 – Your Neighborhoodz LLC
Source: yourneighborhoodz.com
Your Neighborhoodz is your San Antonio roofing and exterior restoration expert! They accommodate both residential and commercial customers.
They're your friendly neighbor, like Spiderman! They are willing to educate you about possible options, resolve your concerns, and answer your questions.
Your Neighborhoodz understands how every resident in San Antonio cherishes their beloved homes and spaces and how difficult it is to trust a company.
No need to worry, your cherished homes and spaces are in good hands when it comes to Your Neighborhoodz.
They are bonded, licensed, and backed up by an insurance claim. They have been satisfying customers all around the metropolitan area of San Antonio since 2005!
And as they say, storms come and go, but Your Neighborhoodz is here to stay!
30 – Tower Roofing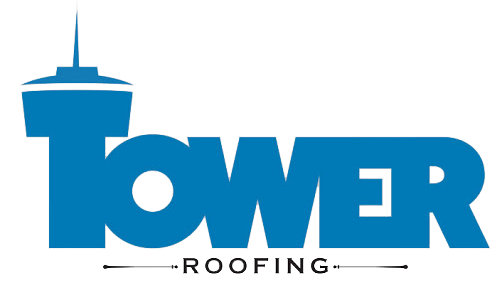 Source: tower-roofing.com
Tower Roofing has also been installing and repairing around San Antonio and nearby locations for the past two decades.
Tower Roofing roofers are always on the go and up for any roofing challenge or damage clients will have.
They replace roofs that have reached the end of their lifespan and install new ones! Tower Roofing installs roofs of a different variety like:
Ceramic roofing systems
Flat roof systems
Hardware roof systems
They also perform many roof inspections for properties damaged by different kinds of natural hazards like hail storms, high wind, flash floods, etc.
31 – Monumental Roofing
Source: awesomeroofer.com
Monumental Roofing caters to clients in San Antonio and its nearby communities.
The owner of Monumental Roofing has been in the construction industry ever since he was at the age of 20. You can tell that he has more than a lot of knowledge and experience!
Monumental Roofing of San Antonio is an Owens Corning Preferred Contractor that installs and repairs:
Standing seam metal
Single-ply membrane
TruDefinition duration shingles
Synthetic ceramic roofing
With that diversity of services, why would you not want to reach out to them for help?
They offer installations and repairs for soffits, fascia, gutters, and roof decks, and you can even avail of a kitchen and bathroom makeover!
A new kitchen makeover always hits the right spot, and Monumental Roofing of San Antonio can give you as you please!
San Antonio, TX, Roofing Overview
San Antonio, TX, has a population of 2.3 million. Each roof above their houses has an average of 20 years of lifespan.
It wouldn't be a surprise if you saw a family having their roof for replacement or repair when you go out. Time flies fast!
Aside from HVAC projects and window replacements, roofing houses is one of the best long-term investments a family can get in San Antonio.
However, the cramped geography of the market makes it more challenging for roofing companies and contractors.
With the continuous increase of national material and labor expenses, mixed with local competition and inflated marketing expenditures, these are the struggles of 2021.
Did You Know?
An average roofing company already charges customers 22$ per click on Google? That's just to simply help them navigate their website by clicking on their ad!
Those prices per click do not also guarantee booked appointments. Those actions are indicators of an ultra-competitive market in the roofing industry.
The right thing to do is charge more for their labor, materials, experience, and services, not their promotions.
Charging more will make more profit and help the business grow healthier, so watch out for those chummy-with-the-money business owners.
How Much Does It Cost to Replace a Roof in San Antonio?
Roof replacement would simply mean taking out your entire roof and installing a new one. It would normally cost you around $5,800 to $10,000.
Removing the roof is already a difficult process that charges $1 to 5$ per square foot removal and about $1000-$1500 in total.
Contractors may also charge hourly for this process from $40 to $80. Also, if your roof has junk like timbers or other waste, it can add a few thousand bucks for its removal!
It's important to know that removal is what mostly makes up the entire replacement process, as well as taking shingles off the rooftop is hard, whether you're a professional or not.
A contractor's rate can vary based on the material being removed, your location, and the difficulty of the overall work.
How to Choose a Roofing Contractor in San Antonio?
Even if we have already recommended all the great 31 roofing companies we know for you, there are still factors to consider.
As a rule of thumb, we suggest getting at least 3 estimates before making your final decision.
Knowing that a roof replacement is a lifelong investment, being in touch, and trusting the right people is other-worldly important!
Lifetime Warranty
A lifetime warranty secures that the product you receive from a certain business will not break, and if it does,
The service provider will repair and replace their initial work.
Nothing is better than getting what you pay for!
Full Transparency
A business that will disclose all of the details of the roofing procedure and everything is done to your roof is essential.
This proves their dedication and trustworthiness as service providers.
Plus, it's a great sign knowing that the contractors are willing to communicate effectively and clarify terms with you.
Reviews and Ratings
Go online and do your research. Visit Better Business Bureau rating. Those ratings will show you how well those businesses interact with their customers.
BBB also monitors how long a certain business has been operational, how they're transparent with clients, and even the complaints they have dealt with.
BBB has a comprehensive rating system built to inform users fully understand how well a roofing provider serves its customers.
Other than BBB, look for the roofing company's main website, Facebook page, Google reviews, and other third-party ratings.
The higher the ratings, the more you can rest assured that you will receive a good and high-quality job!
Conclusion
We are pretty sure there will be new roofing companies ready for service as time goes by.
And we are also certain that BBB will be able to monitor their services to help you find the best one for your home.
We recommend that you look for your roofing company now so that when the time your roof gets damaged, you won't have to look anymore, but dial!